The whole idea behind Pop Flies and Grounders is basically appreciating hard-fought, well-played baseball while also enjoying the fun of all the details and idiosyncrasies of the game. I can't think of a guy in my lifetime who exemplifies this more than Adrian Beltre.
At this point, it's common knowledge that he hates getting his head touched. This will never not be hilarious to me because he flips out every time, no matter what the scenario.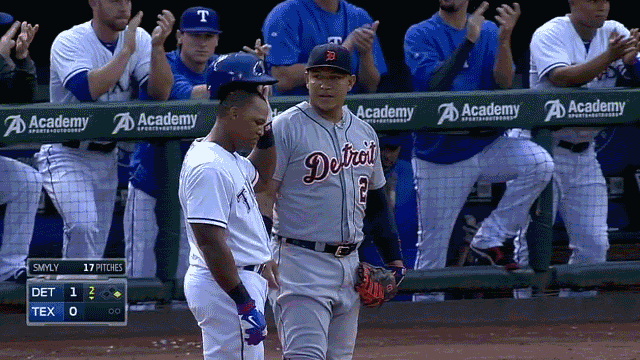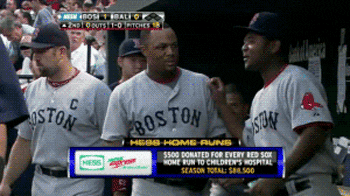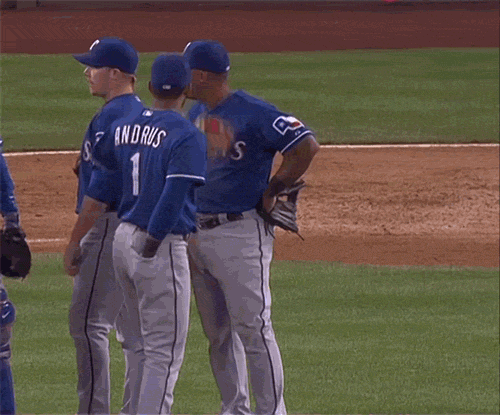 It's not just the head touching and home runs from his knee though. The dude just loves playing baseball and has no problem showing it on the field.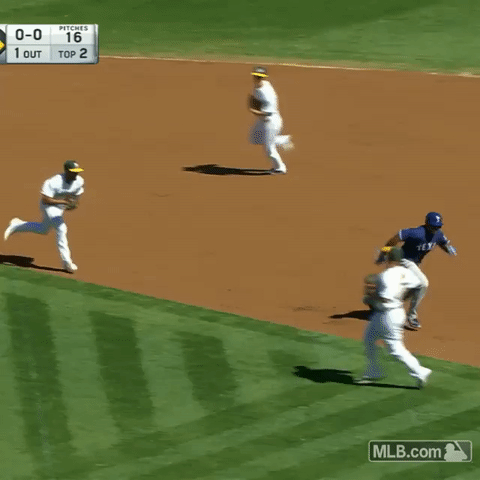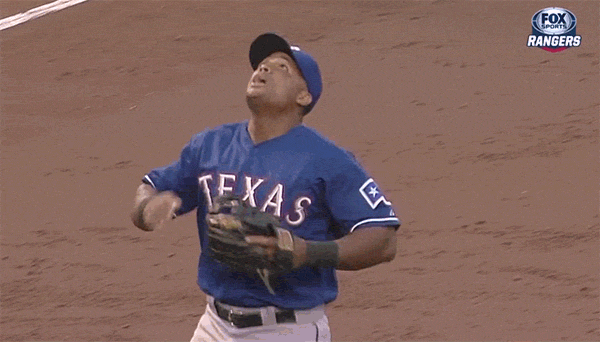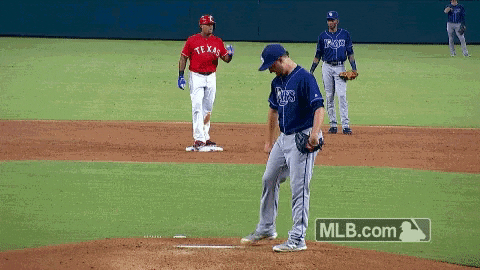 Baseball is supposed to be fun, isn't that the point? Isn't that the whole reason any of us ever started watching or playing the game? No one has more fun on a baseball field and no one is more gif-able than Beltre. It's so enjoyable to watch, much like watching him mash baseballs and show off his defensive wizardry.
Beltre's career has seen him wear so many labels. First he was the top prospect and came up at 19 for the 98 Dodgers (He split time at 3B with Bobby Bonilla, that's how long ago it was). From 98-03 he played reasonably well, but never seemed to live up to what everyone expected. The Dodgers trusted the process and in 2004 finished only behind Bonds in the MVP sporting a 1.017 OPS and 48 HR: superstar. 2004 was also a contract year for Adrian, so he locks into a 5 year 64 million dollar deal with the Mariners. This is where his detractors wrote him off. By most offensive measures, he did not play up to that contract in Seattle. In those 5 years he had slashlines of .266/.317/.442 averaging 20 HR and under 80 RBI. What he didn't do with the bat, he did with the glove, 78 DRS in those years and his first 2 gold gloves cannot be ignored. It seemed to some (who don't understand how home parks affect stats) that he may have been on the last legs of his career at only 30 though before becoming "The resurgent Adrian Beltre" in his lone Red Sox season in 2010 – Top 10 MVP finish, .919 OPS, leads the league with 49 doubles. In 2011, he signs for 6 years and 96 million with the Rangers in a deal that was considered pretty risky at the time. It didn't turn out that way. Since then, these are his yearly finishes in the MVP vote: 15th, 3rd, 7th, 15th, 7th, 7th. Now he is the veteran presence who is amazing for locker room chemistry, but also still puts up MVP level numbers well into his late 30s. Recap: top prospect, bust, MVP candidate, bust (secretly awesome defense), resurgent, MVP candidate again, and leader.
We've gotten to the point where almost everyone has accepted the fact that he's a Hall of Famer, finally. It took way longer than it should have. He is the only player in history to have over 2,000 hits (he'll finish over 3,000) 300 home runs (he may get 500) and 200 Defensive Runs Saved. Basically he's an all time great and he's being treated as if he is a guy who needs the 3,000 hit benchmark to get him over the Hall of Fame hump. There are only 3 third basemen with a higher career WAR: Wade Boggs (who he'll pass in the coming weeks), Eddie Matthews (will pass by next year at the latest), and Mike Schmidt (long shot, but not impossible). I think it's about time we stopped talking about Adrian Beltre on the Hall of Fame bubble and start talking about him as possibly the best third baseman of all time. He's certainly the most fun.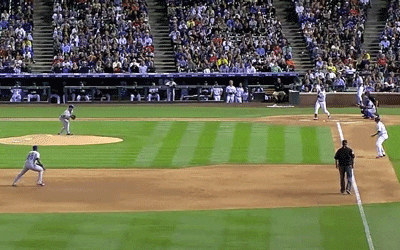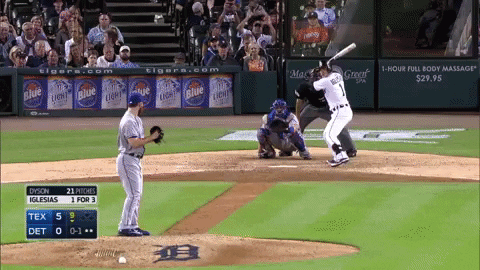 I just needed two more
-Ack